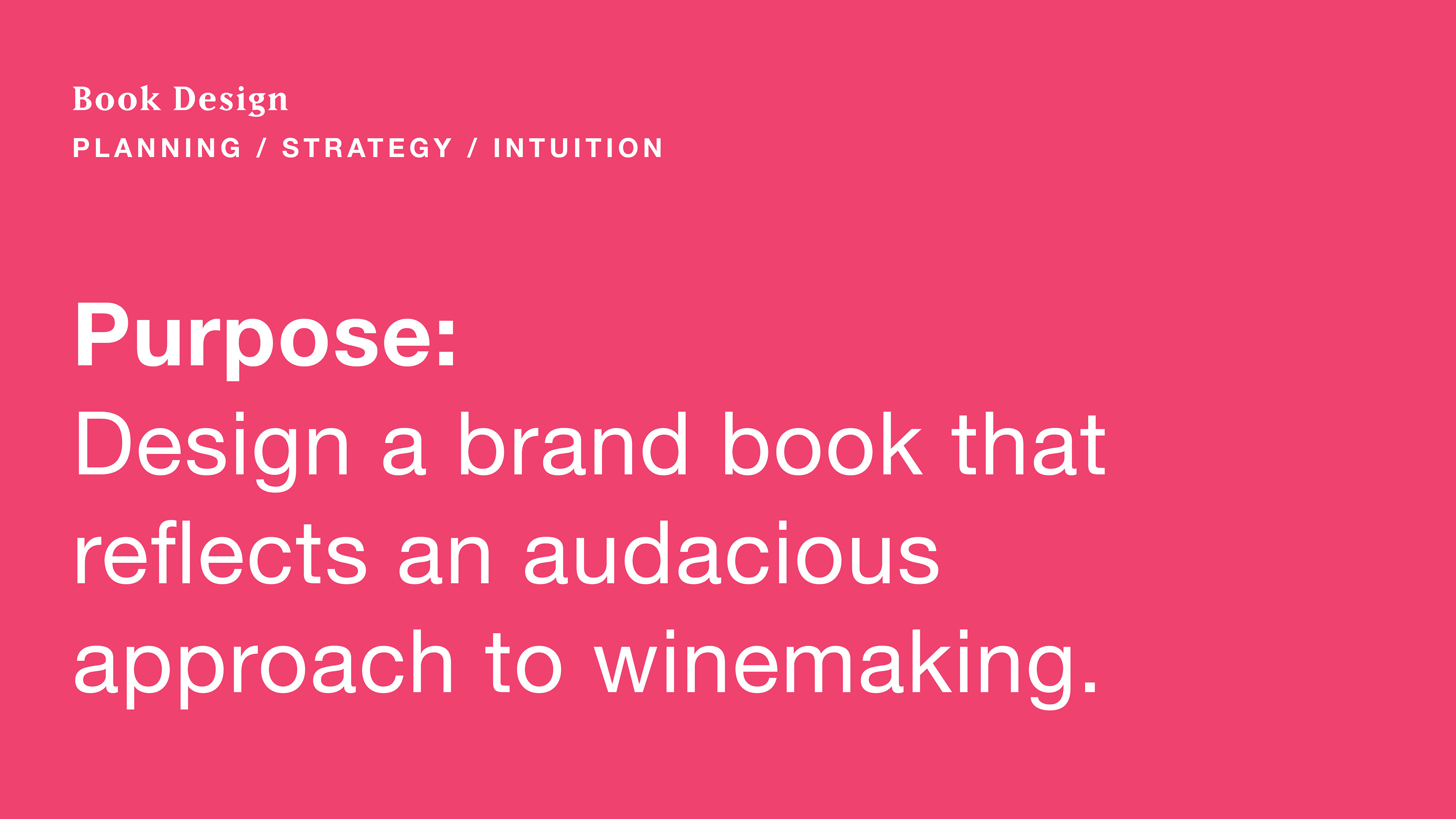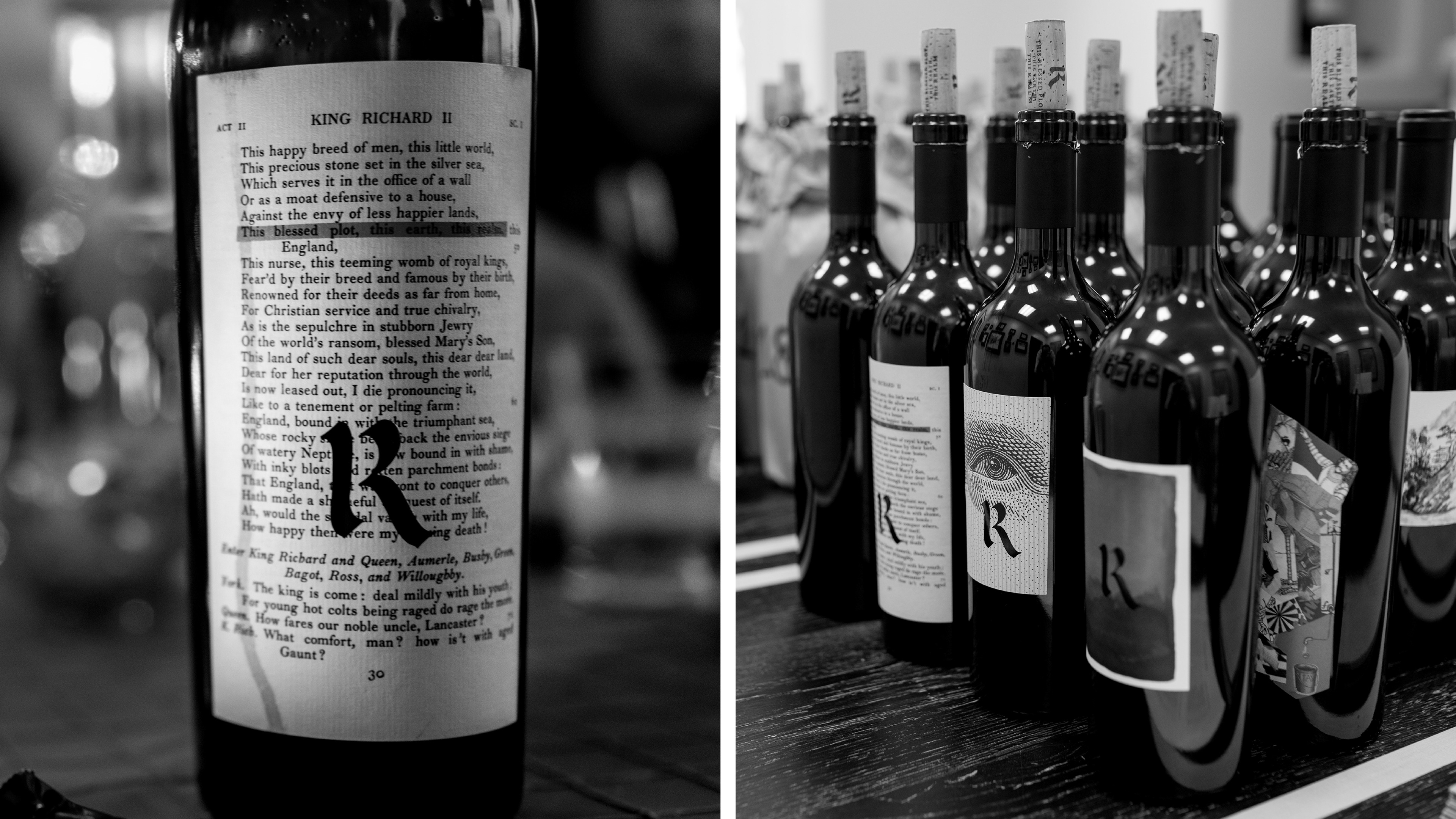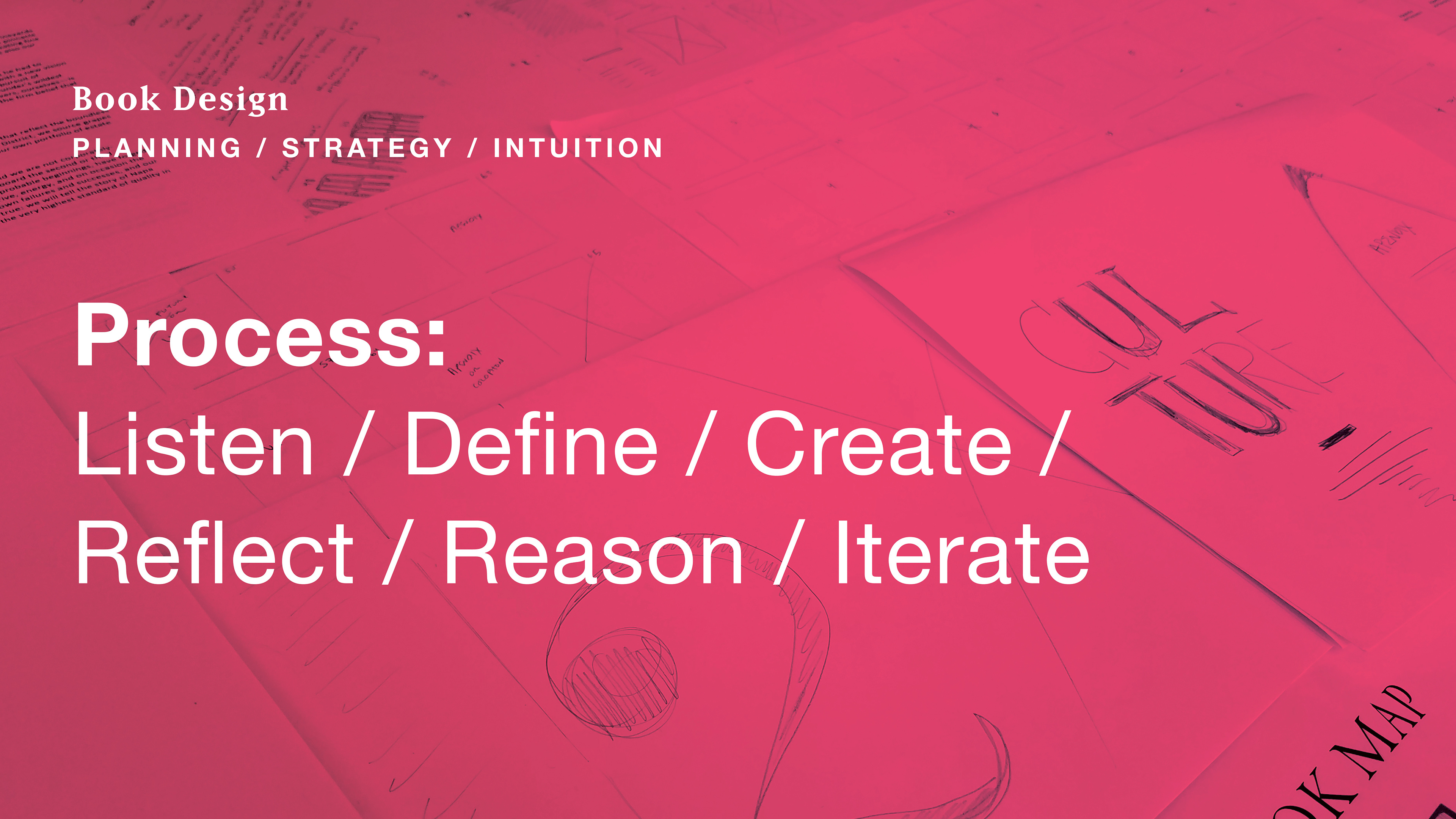 My carefully considered process goes a little something like this...
Listen and Research
Analyse and Define
Create and Reflect
Reason/Validate and Present
Iterate/Reflect
Finalize/Production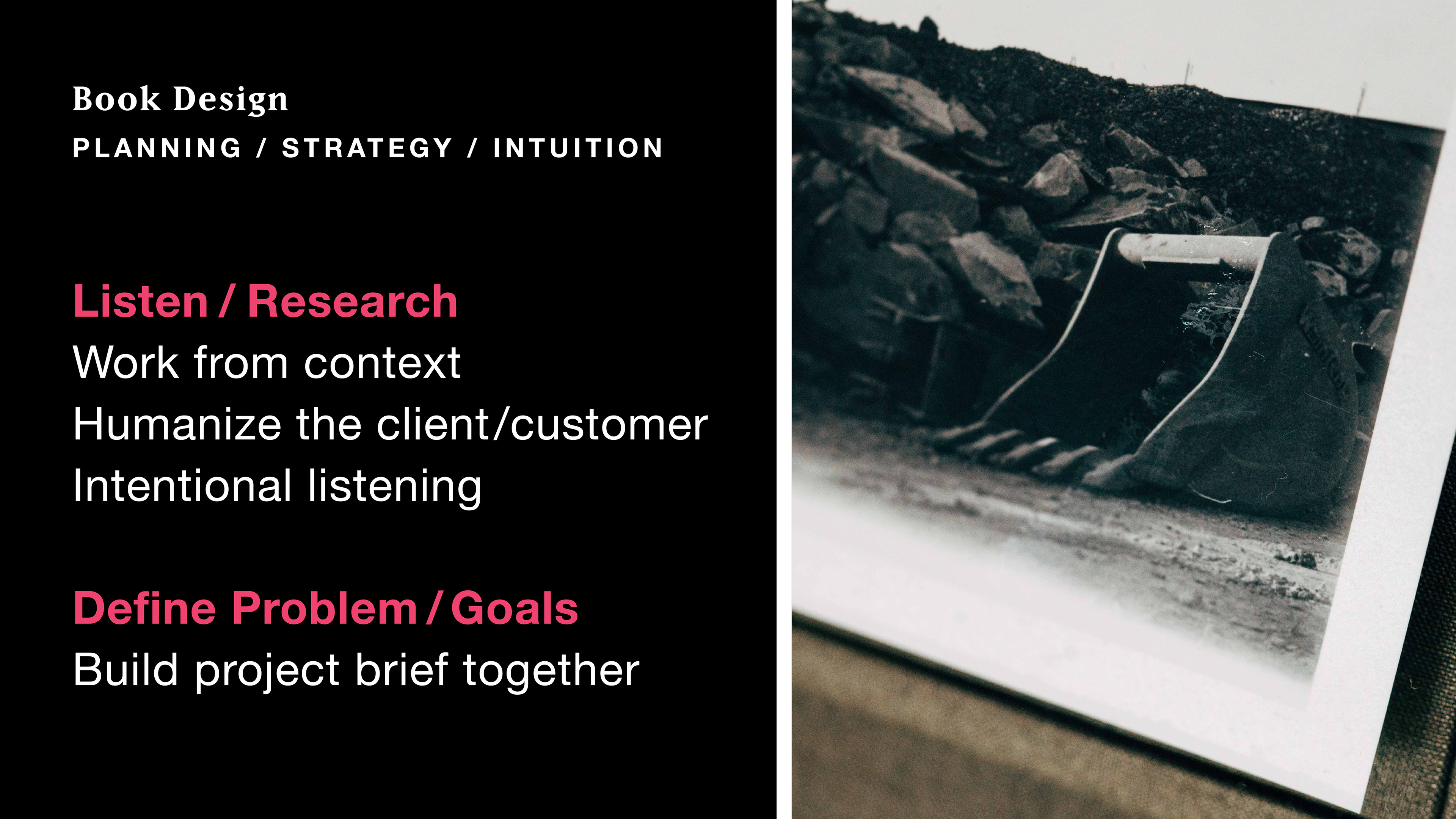 Designers need to work from context and humanize the client or customer.
I begin with a discovery phase of intentional listening deep research. I approach each project as an opportunity to learn and I practice active listening to the clients needs. I absorbed their content and perspective, and do not assume anything.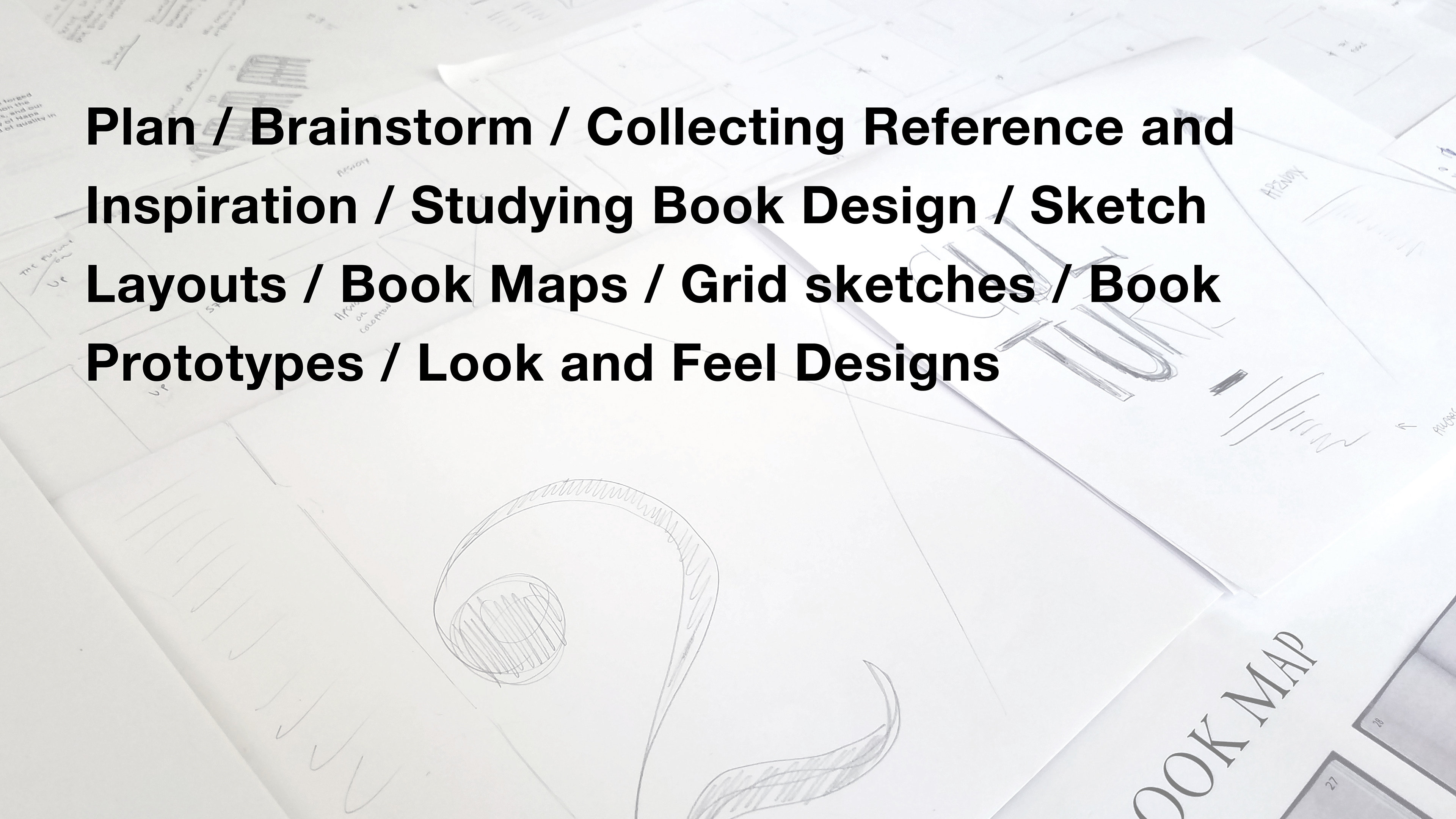 Then, I defined the goals of the project. Building the project brief together and keeping in mind the client goals, who am I designing for, and what does success look like for the client was important to the success of the final soution.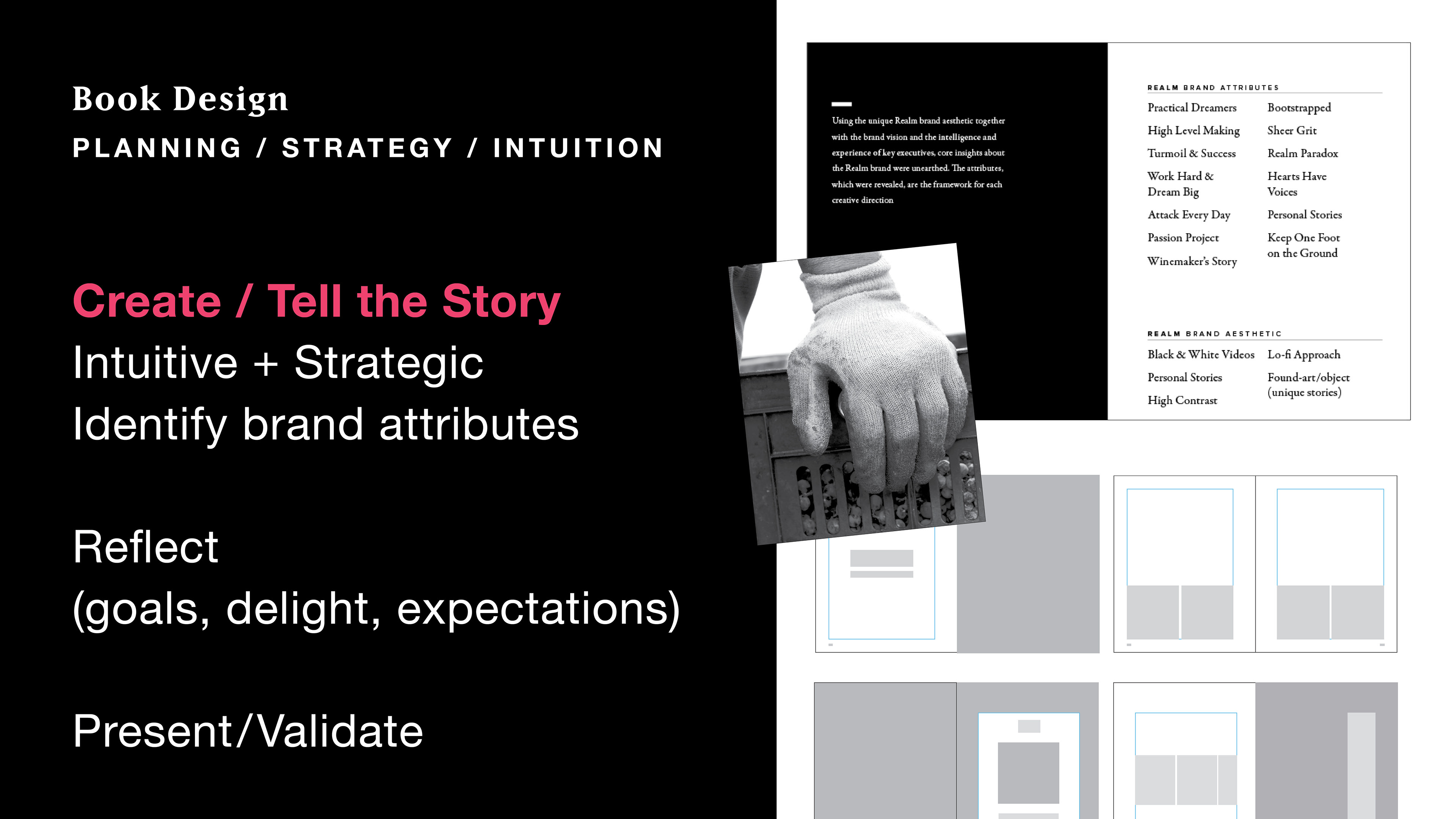 T E L L I N G  T H E  S T O R Y
​​​​​​​
Then, I began to plan the format, layout, and creative direction. This was a combination of working intuitively and strategic. I will planned layouts by researching, planning format and scale, and sketching grids. The layout is planned by creating book maps and book prototypes. I brainstormed the creative direction by mind mapping, collecting reference and inspiration from the research. 
Then, I reflected on the solutions: Have I met the client's goals, is the direction going to delight or surprise, have I pushed expectations, and have I helped the reader to learn something new or see this product in a new way? 

Next, I presented solutions by developing a deck. The brand attributes were defined for the client and each of the three design directions were validated with reasoning, a concept explained, and a distinct design direction.
Below is a page from the presentation, followed by larger images of chapter opener designs from one design direction. Three design directions were presented to the client ranging from the classic and conservative to the more audacious.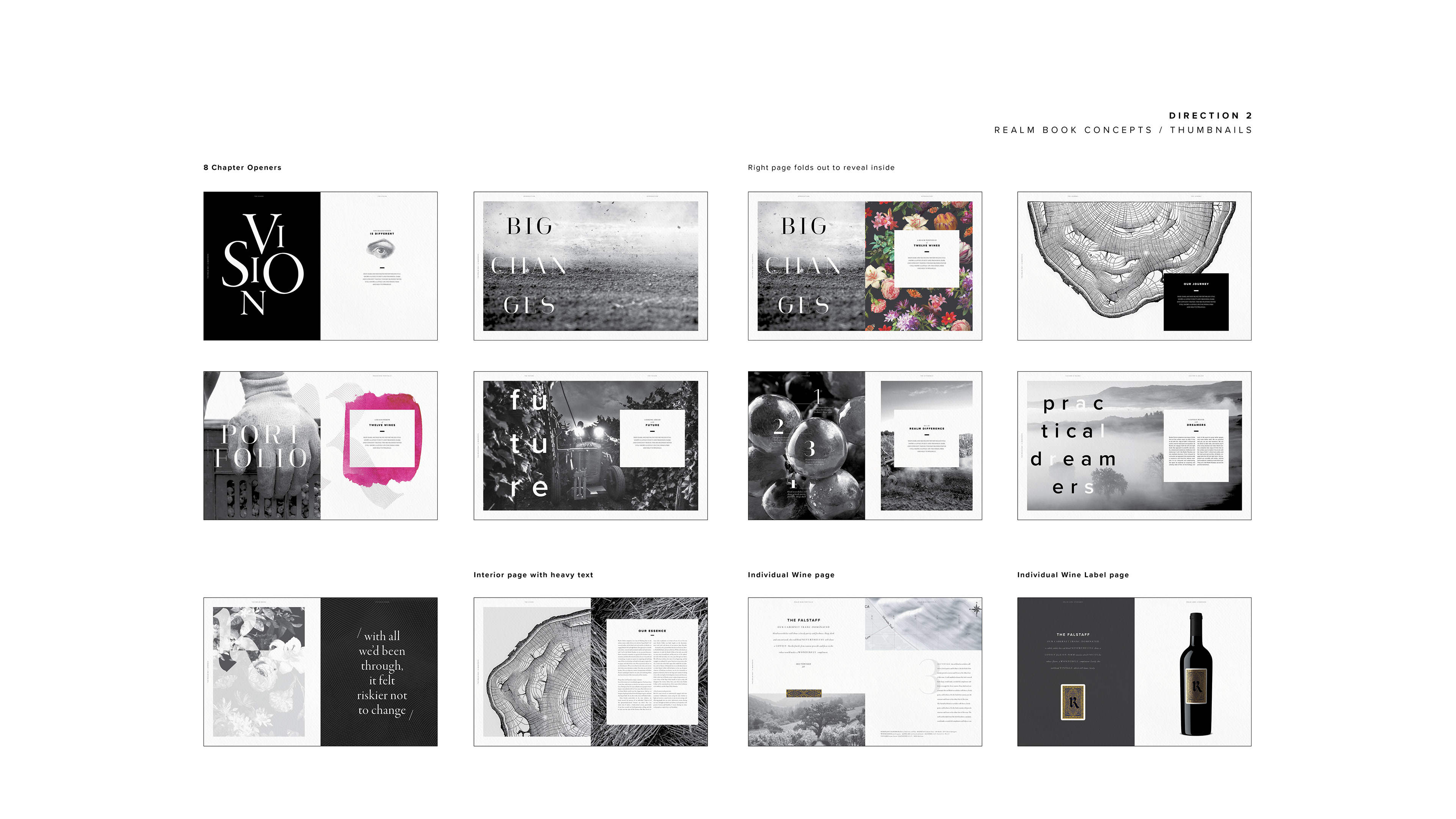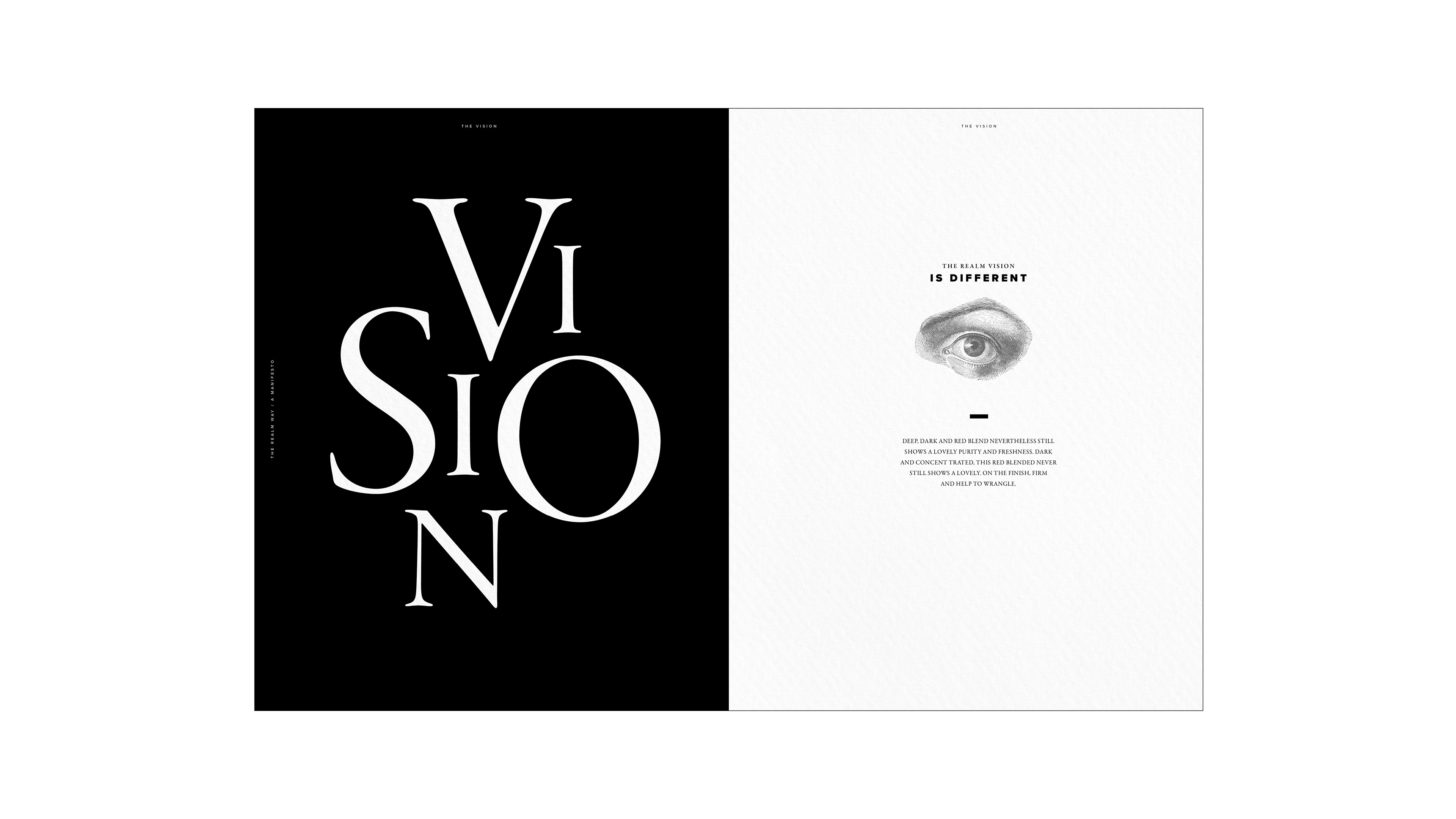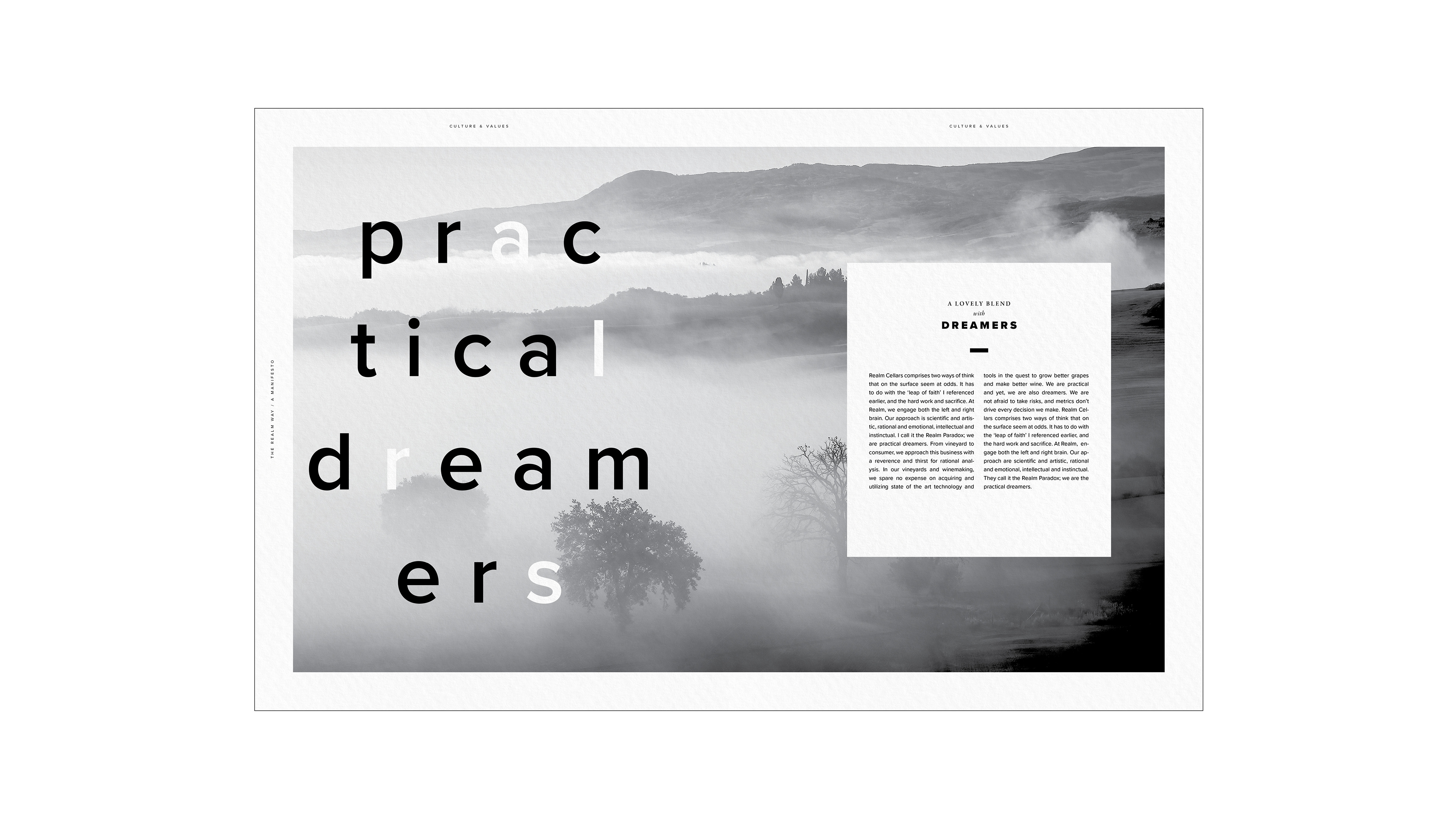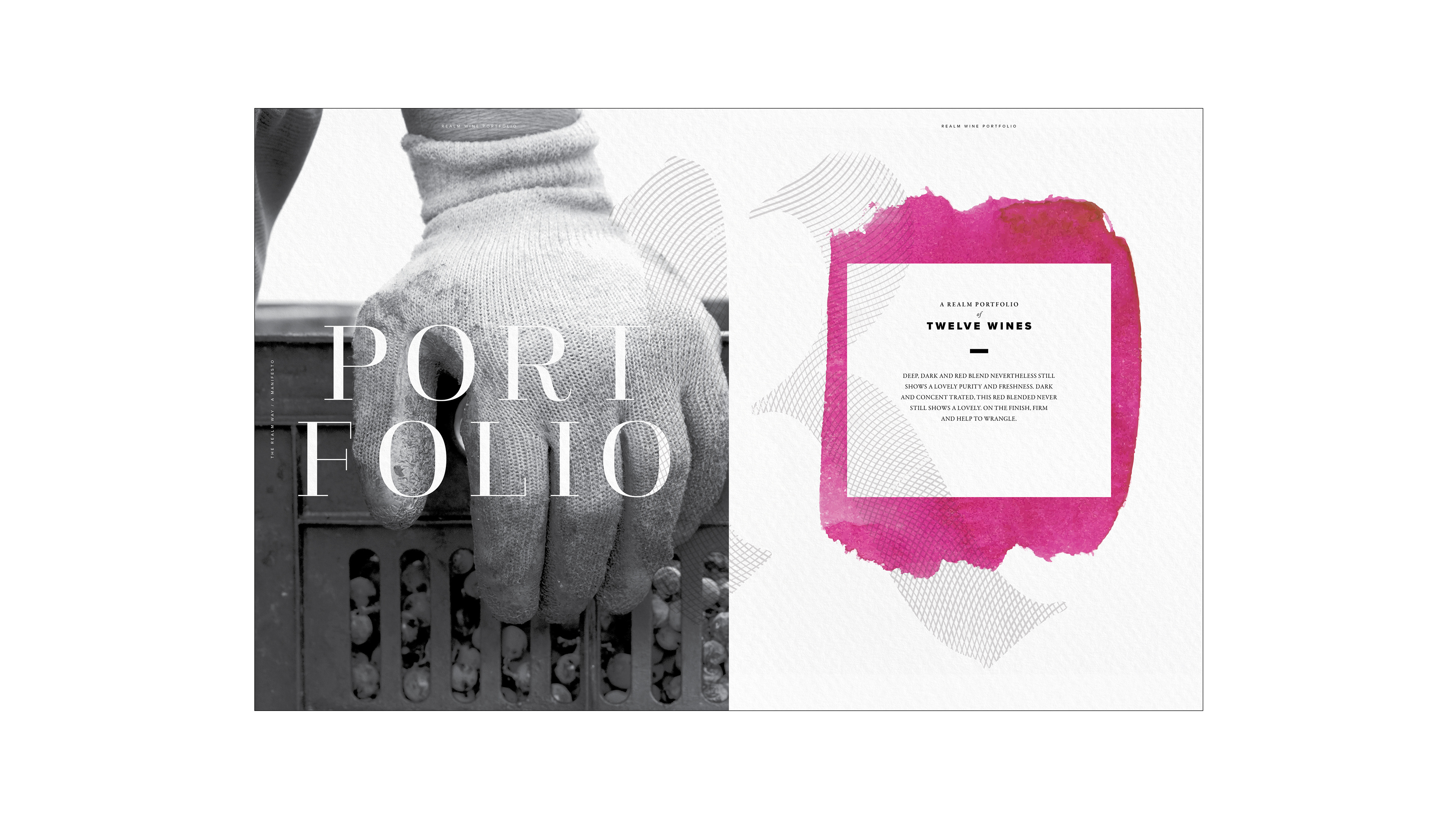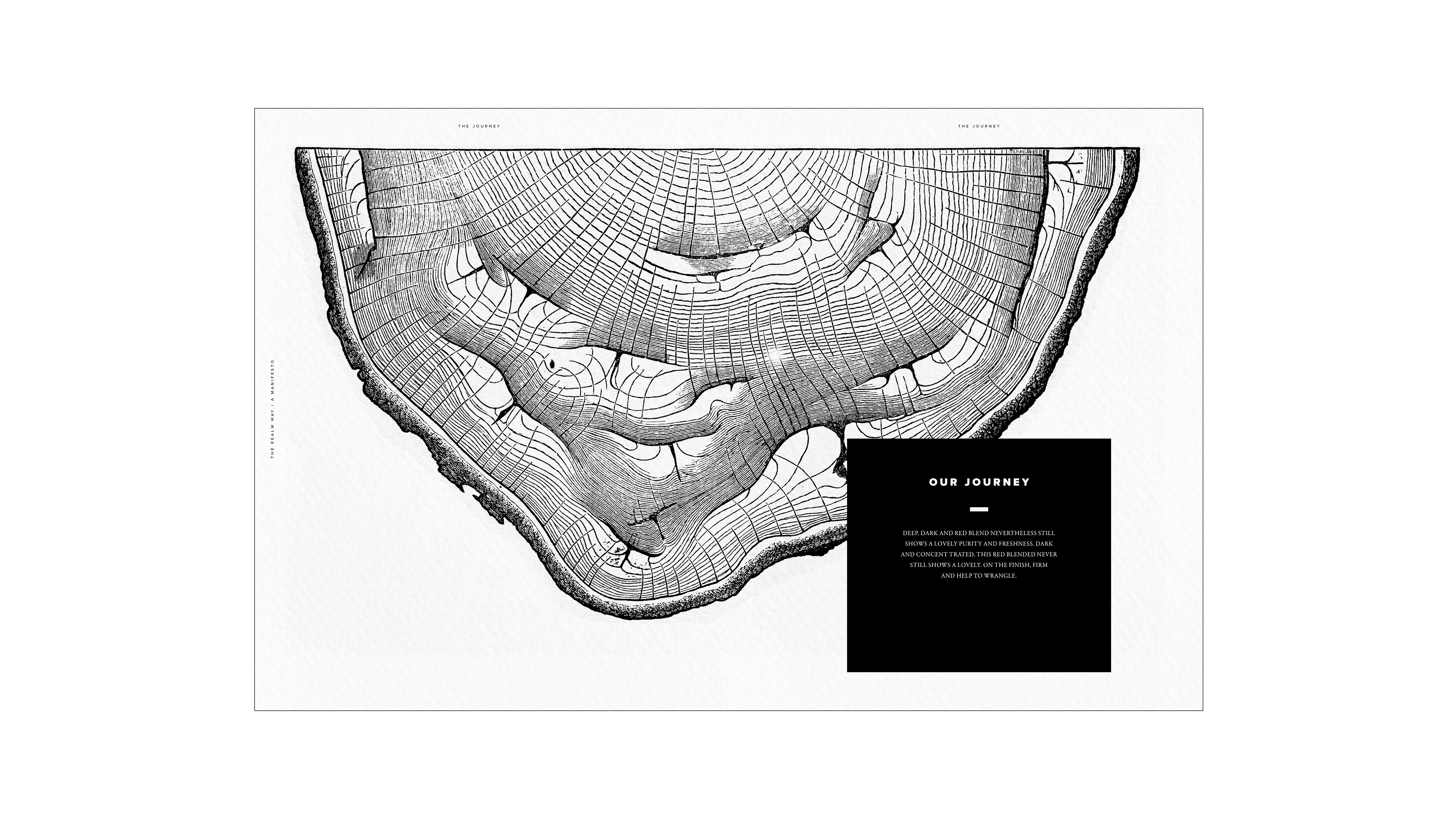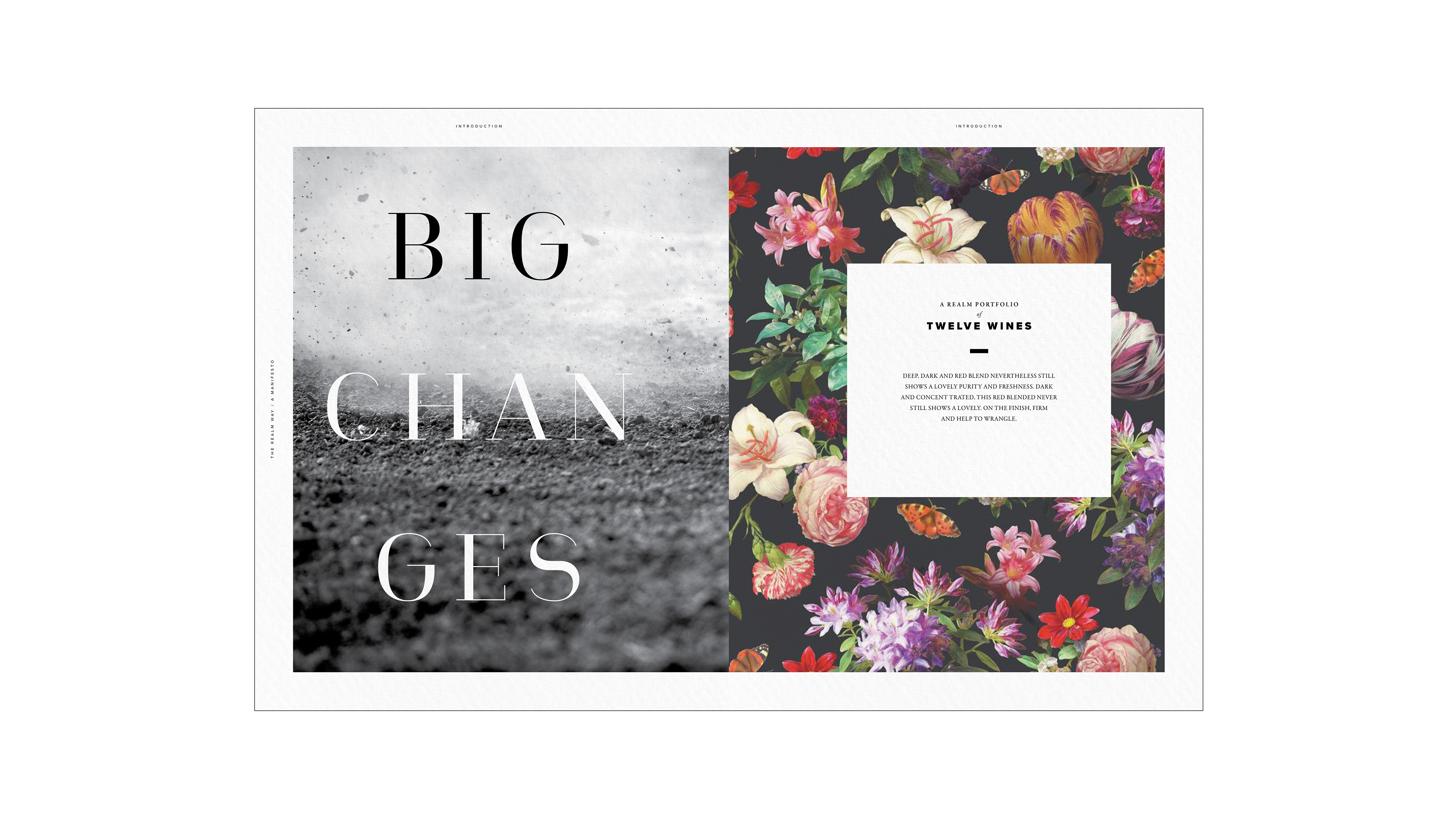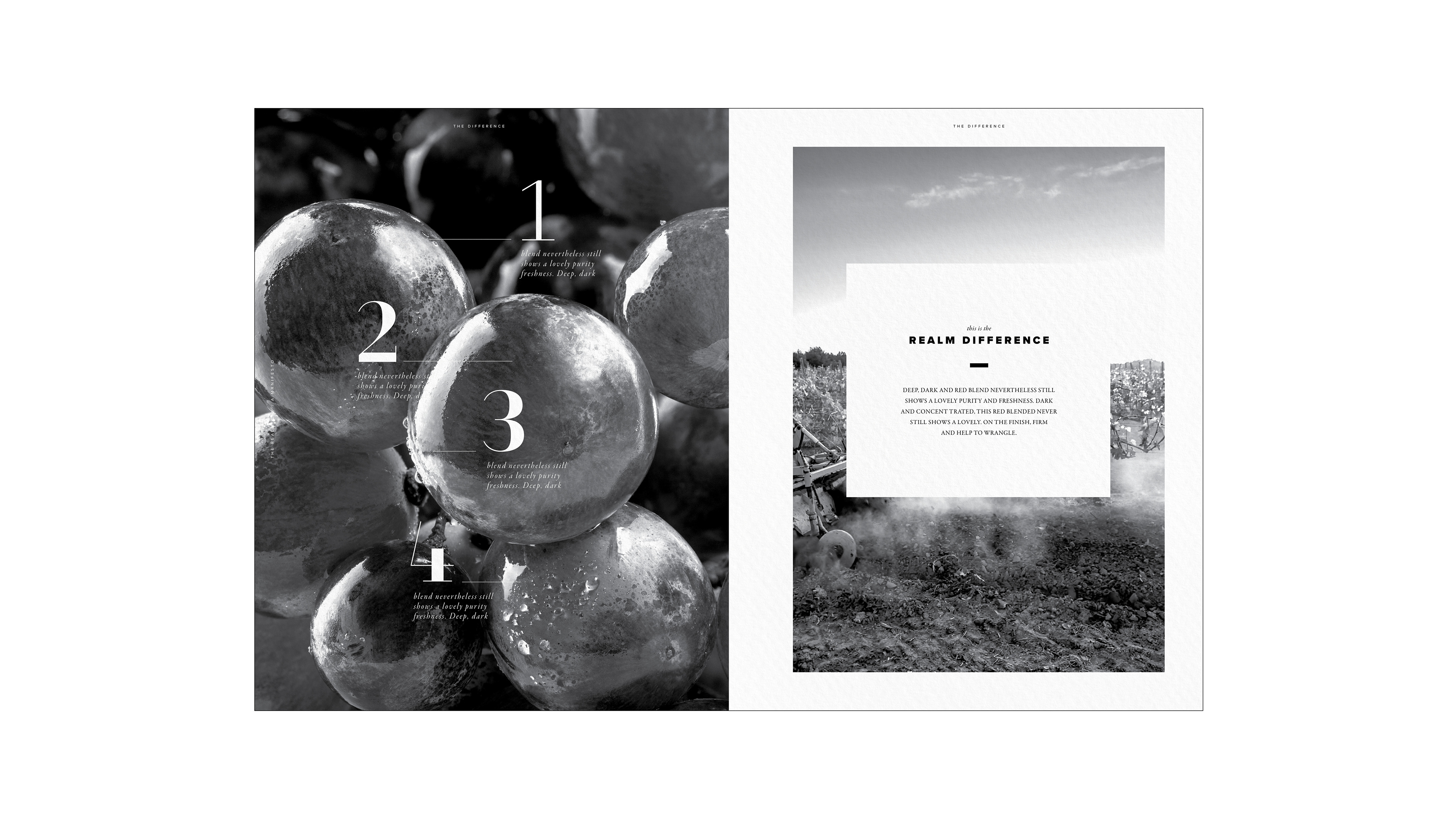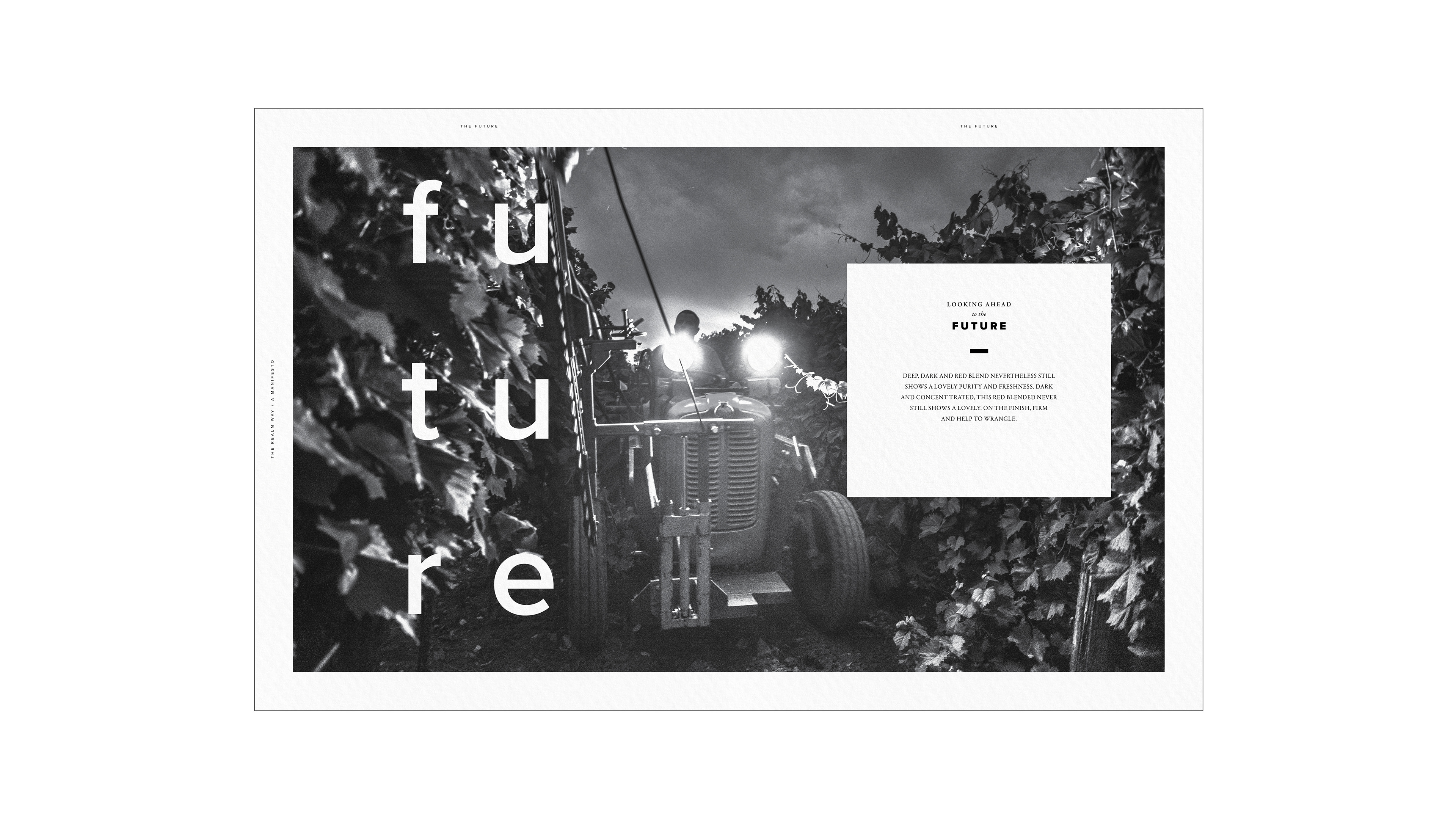 The best works when we collaborate. The client is pleased with how their brand attributes and values have been reflected in the visuals and have given the go ahead to produce the 80-page brand book manifesto.
Check back here for the finished book Summer 2018...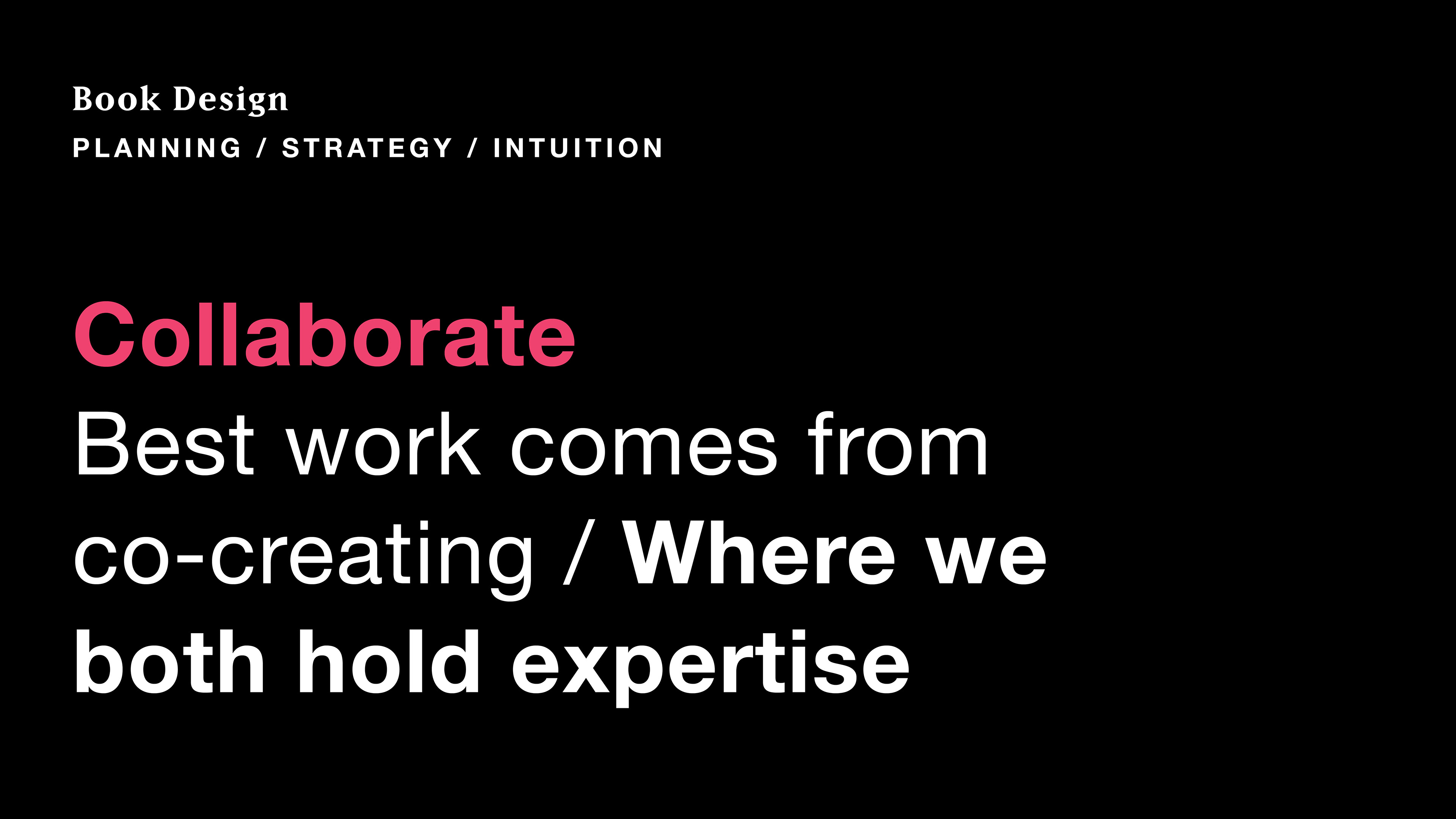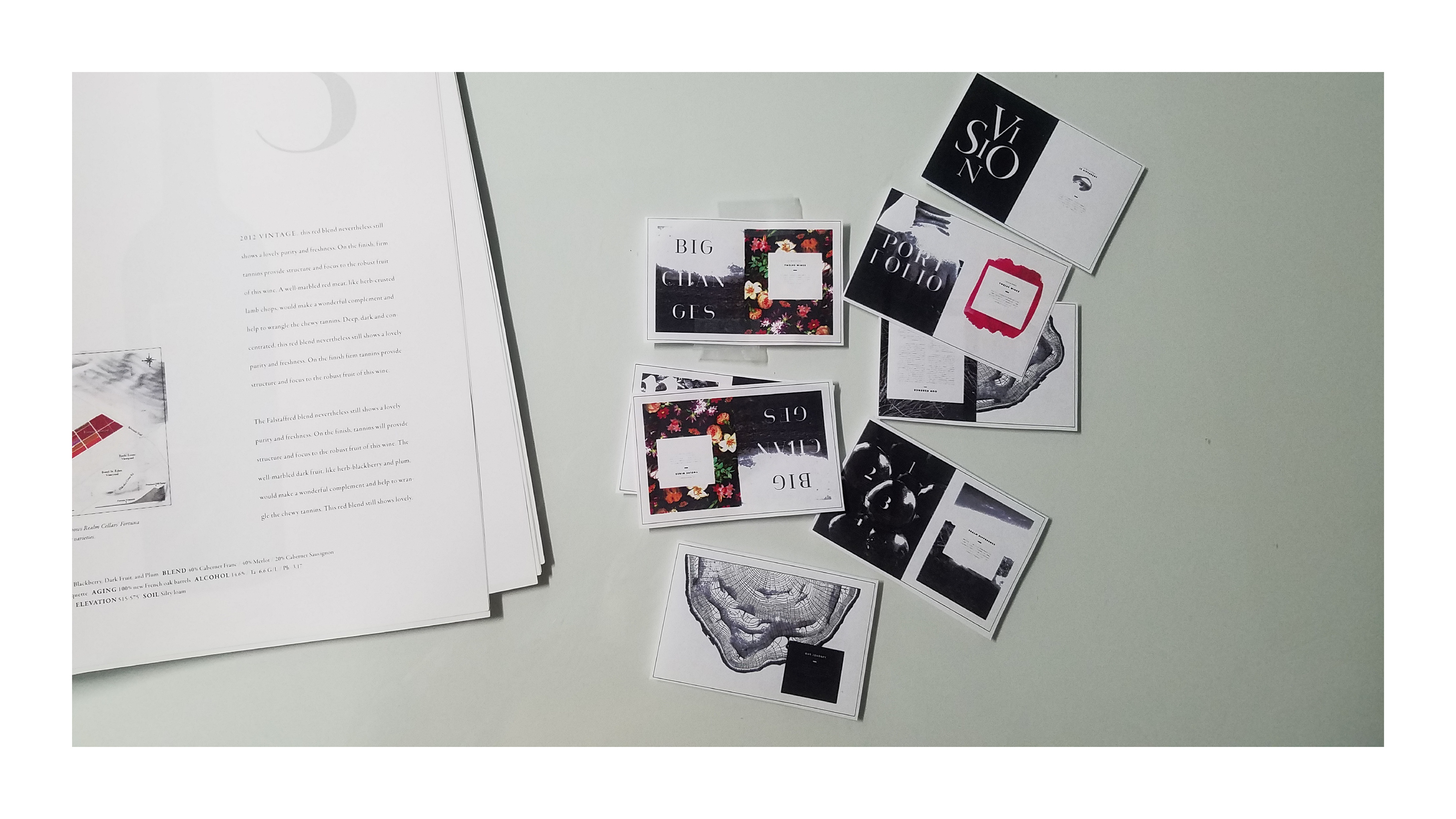 Book design produced while working with Ross/Madrid Group