Design a 192 page book within a very short time frame, small budget, and very little information about the characters or movie the book is supporting.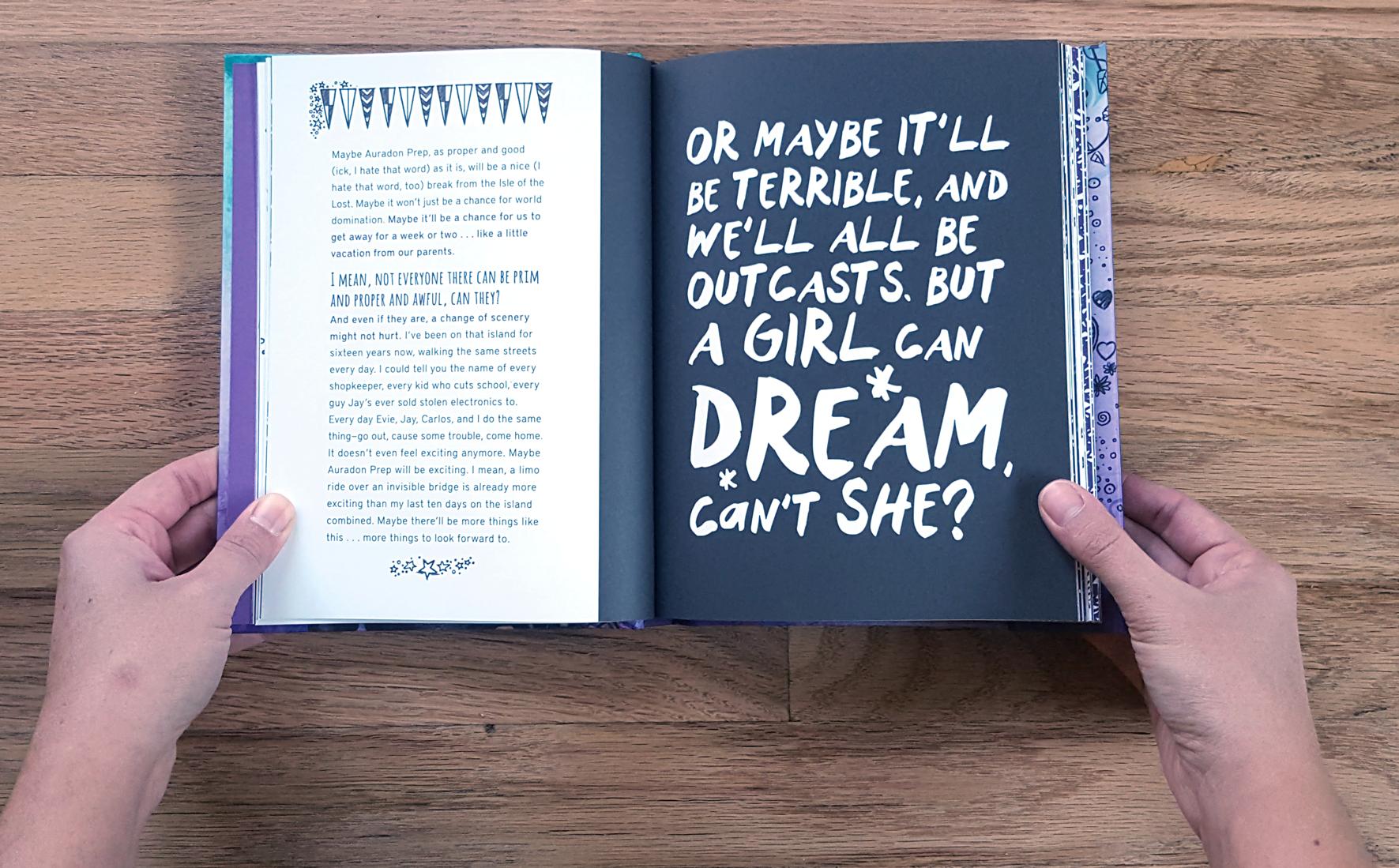 Create a book that feels like an authentic diary from the protagonist, a sassy, smart, and teeny-bit-evil teen going through an existential crisis. A tight budget and timeline, and limited custom illustrations were a challenge. Therefore, type as image was used to lead the reader through the character's 'voice' in bold and eclectic ways and illustrations were repurposed into graphic patterns and textures.
A limited and bold color palette and frenetic aesthetic is on brand with the character and helps to achieve the level of anxiety the character. This was balanced with the need to produce a readable mass-market book.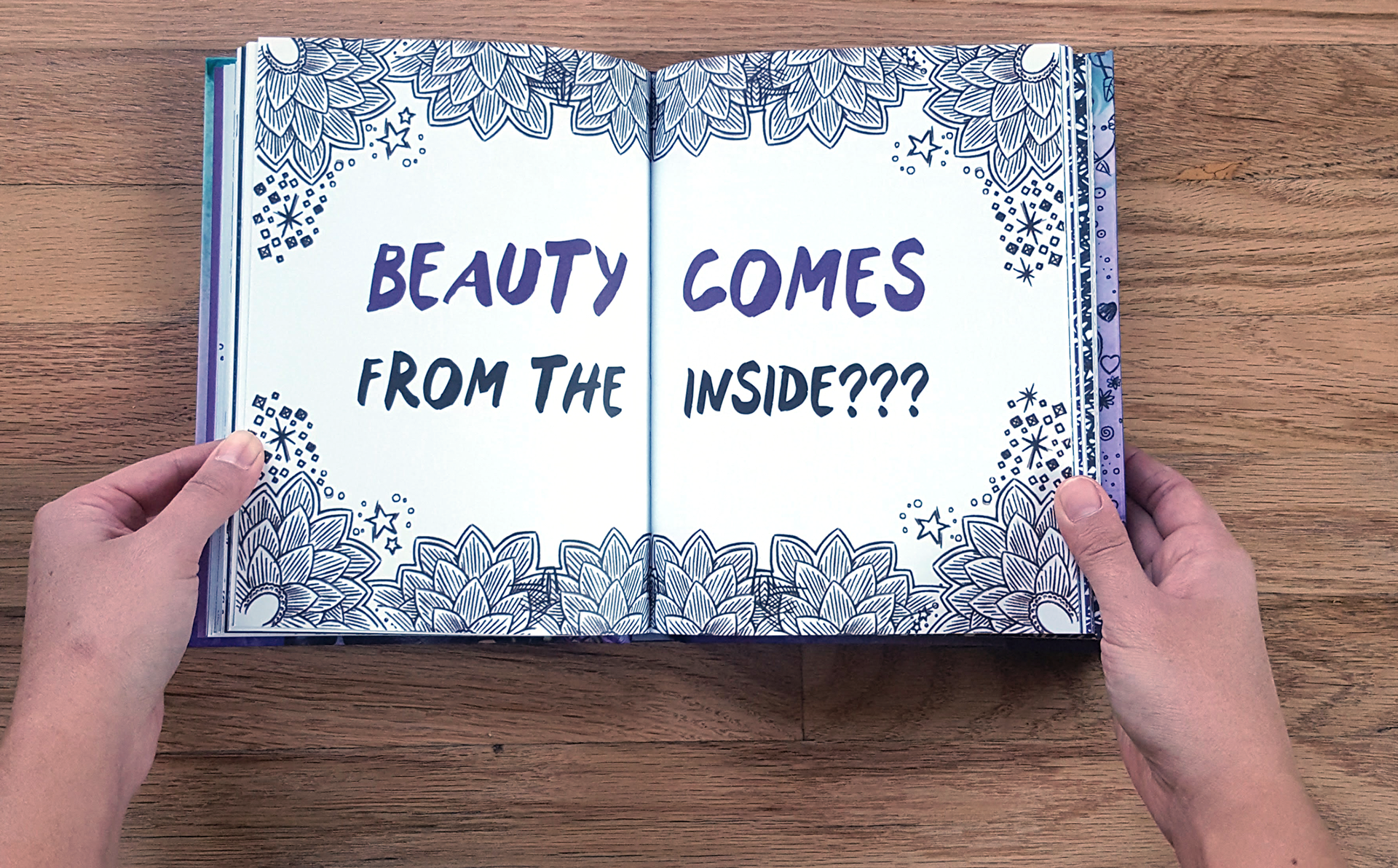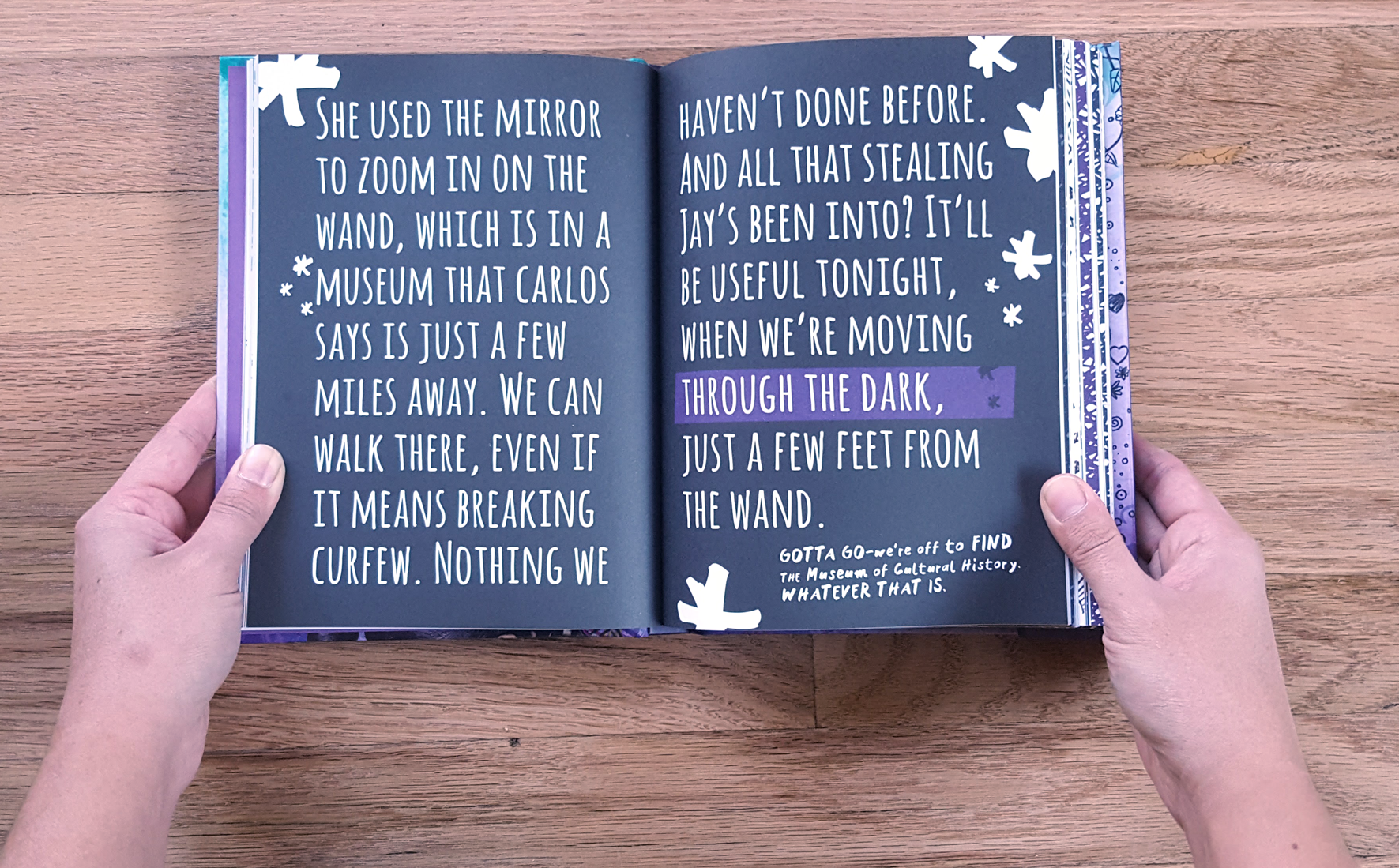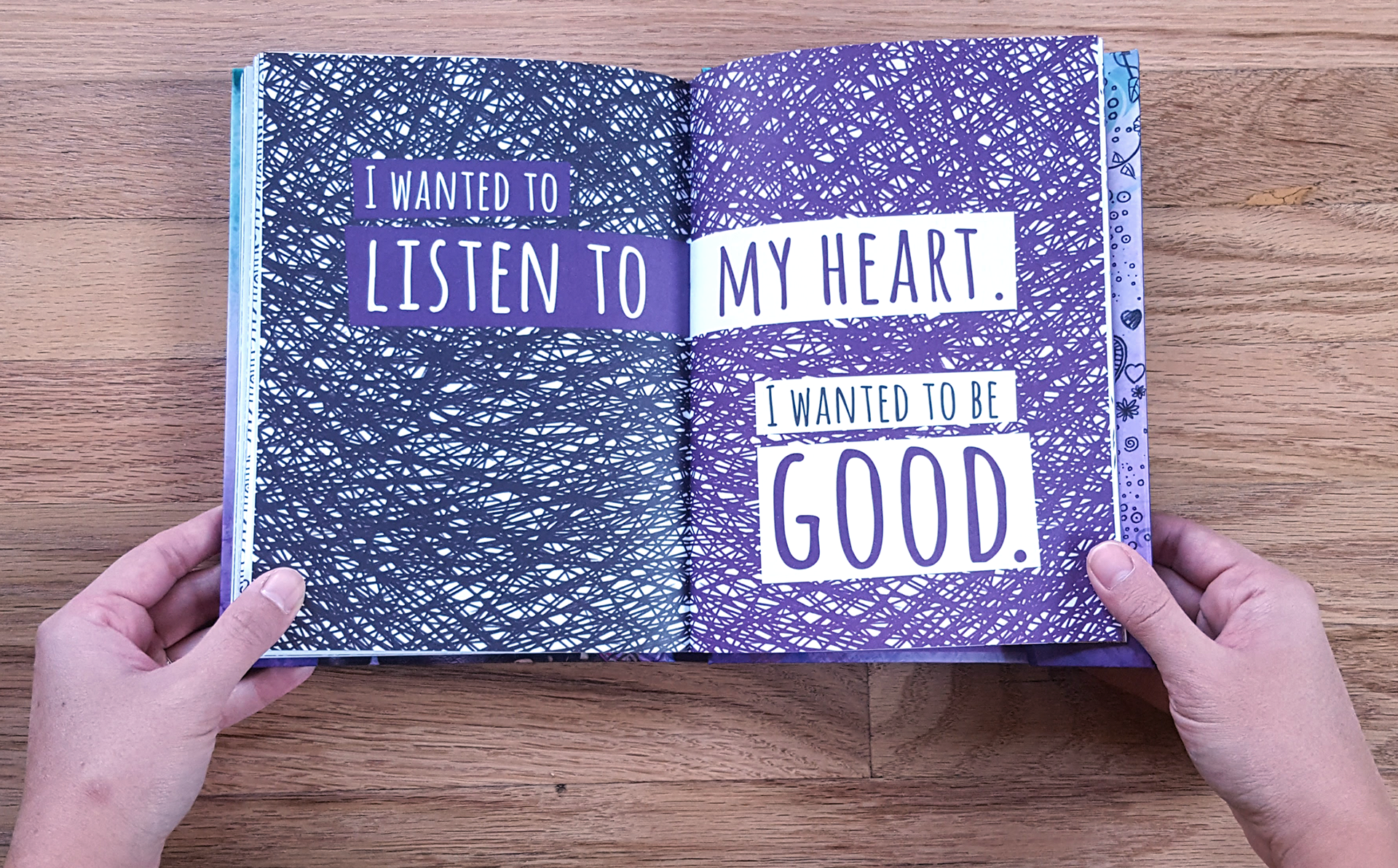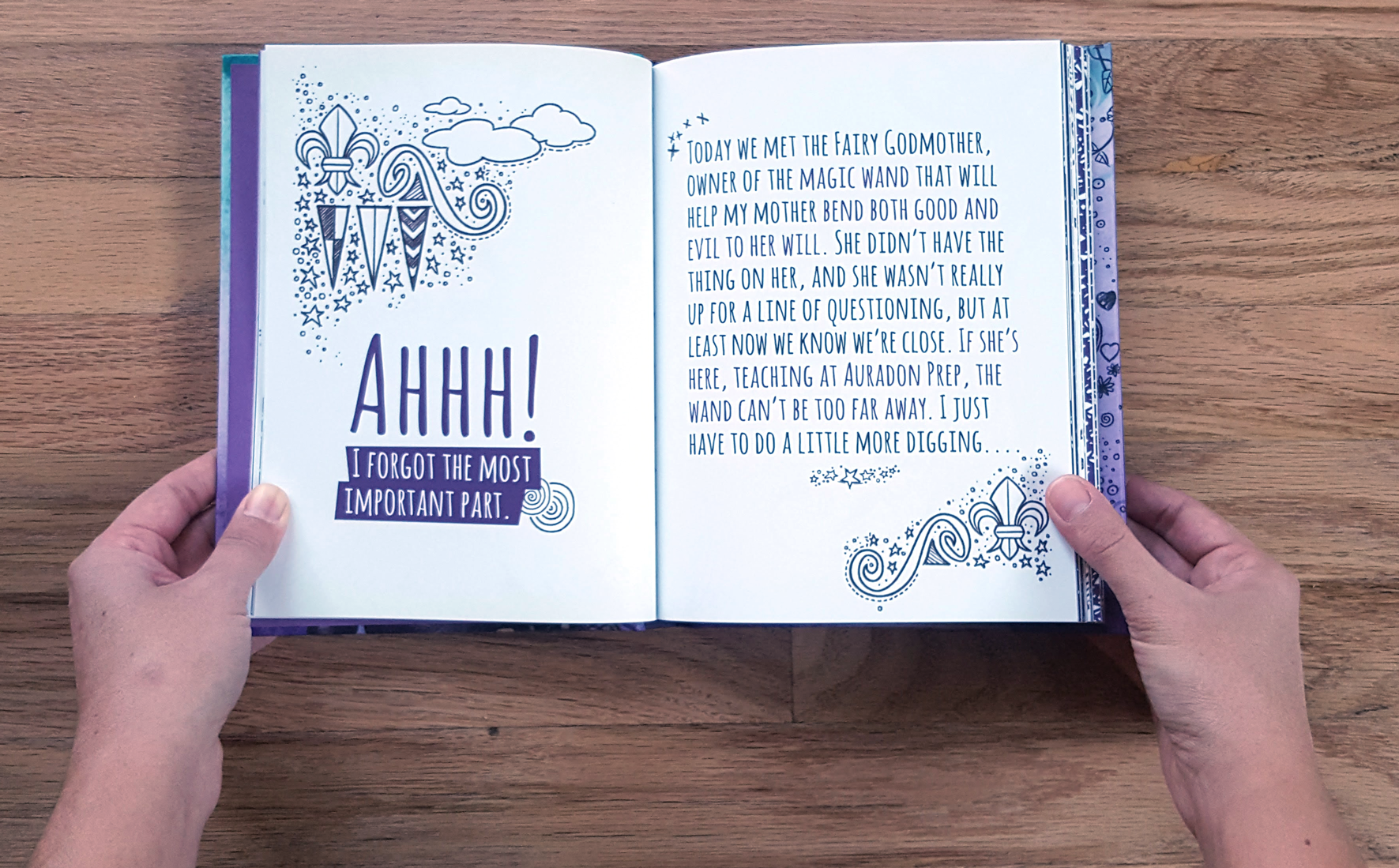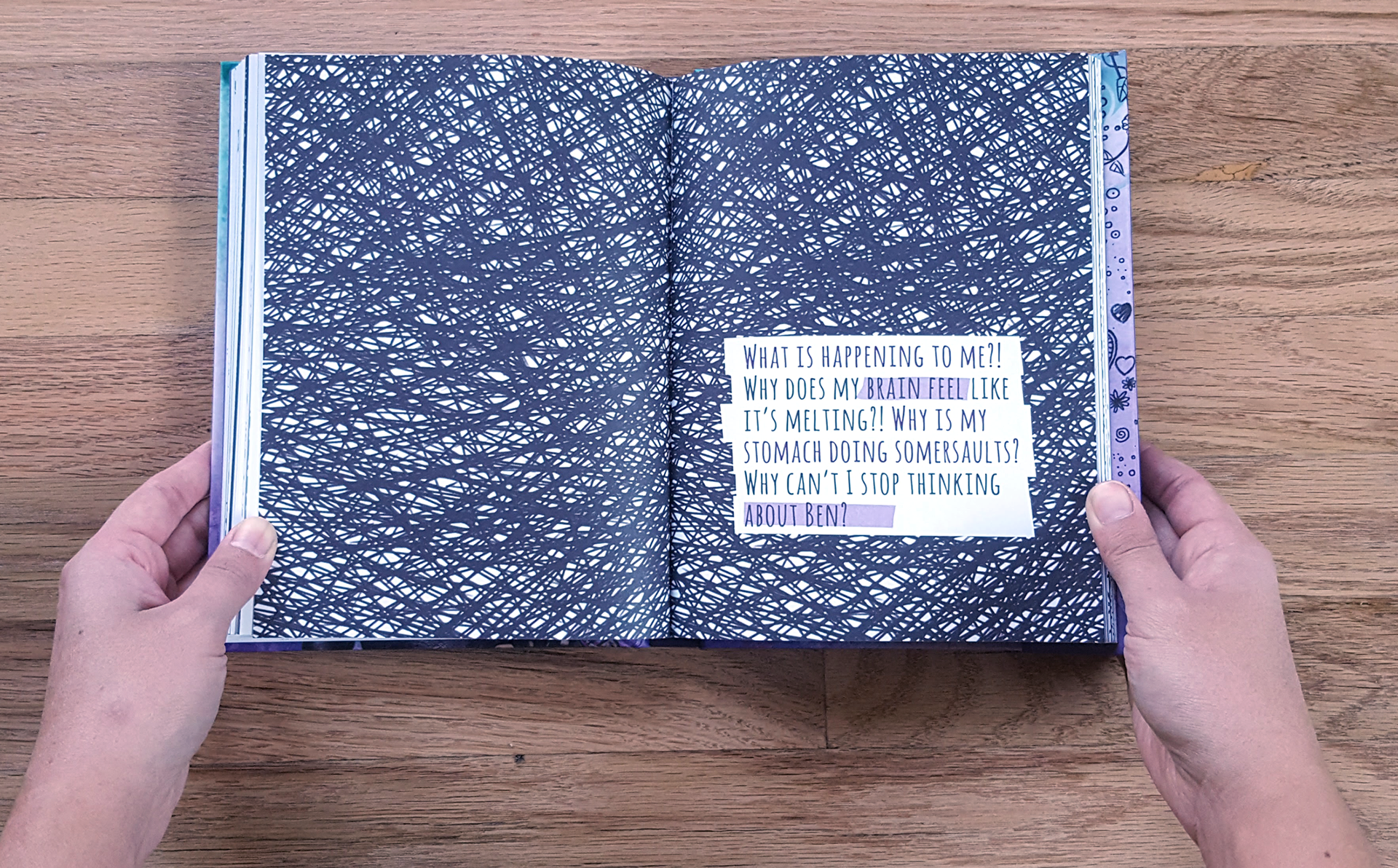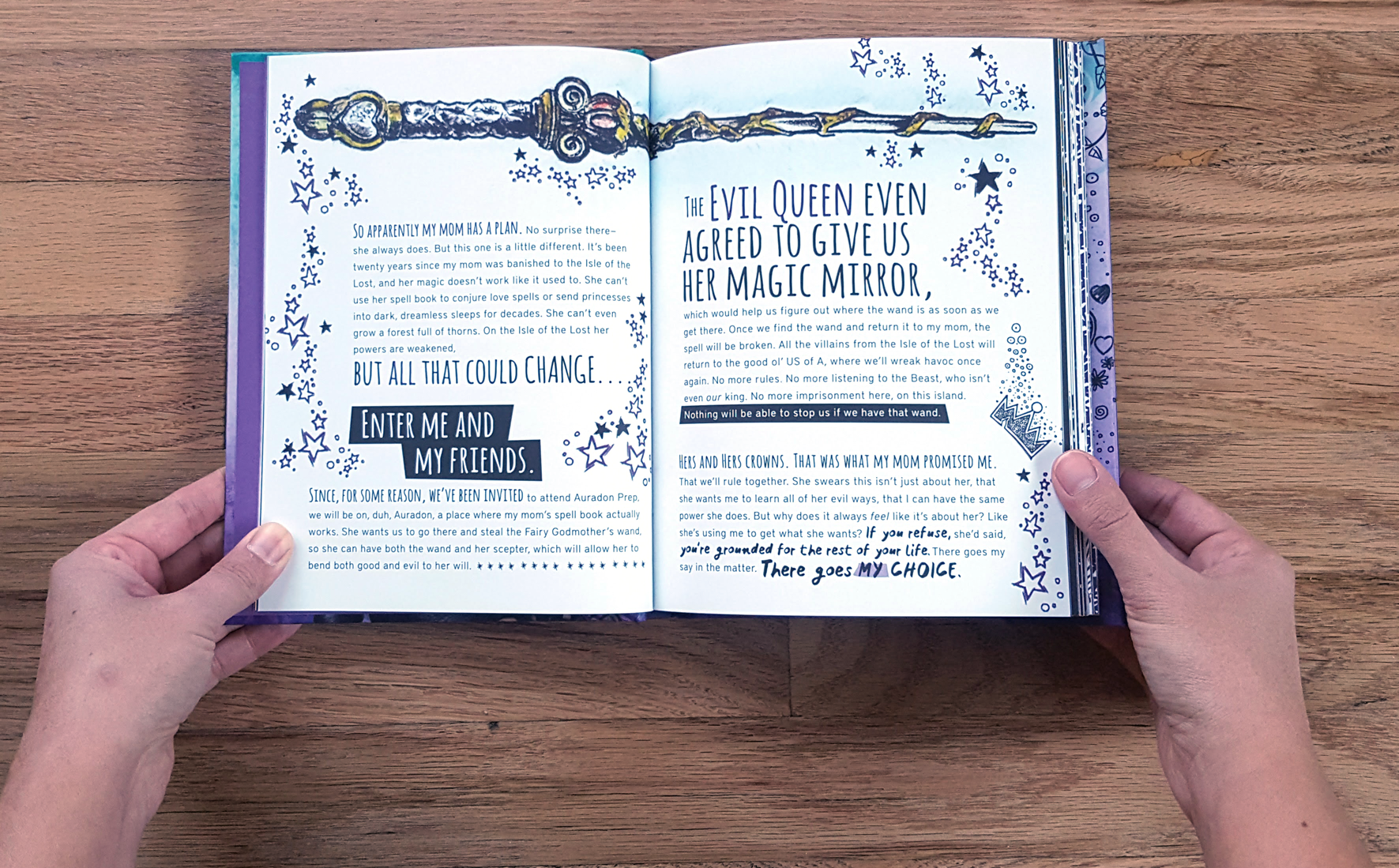 With a book design that was authentic to the Disney Decendents' character Mal, it became a must-have item for fans. The book exceed sales expectations, and received glowing reviews from the toughest critics around who embraced it—tween and teenage girls! 
Most notably the book appeared on the
New York Times Best Seller
list.